WELCOME TO THE FREEDOM FAMILY
Here on our website you will witness some of the magnificent things God is doing for us as a church. Through prayer, fellowship, and His love, we are able to spread the word of Jesus Christ as we grow together as a congregation. Whether you are a first time visitor or a prevalent church member, we pray you will find our site to be a beneficial place to discover more about our church and the God we serve.
Here at Freedom Christian Church we focus on events that build relationships with others while showing the love of God in our lives.
Join us! All Are Welcome!
One Important Prayer, Part 2
SUBSCRIBE TO OUR E-MAIL LIST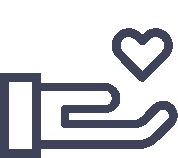 "Each of you should give what you have decided in your heart to give, not reluctantly or under compulsion, for God loves a cheerful giver."